Hello! ik it's been a longlong time since the last time i write something on my blog HAHA
you know. it's really hard to consistently blog like all the other bloggers did. :")
I really have nothing in my mind right now, i actually really want to talk about something but my mind just don't work so well tonight so ya.
OHHHHH I JUST REMEMBERED THAT I HAVEN'T BLOG SINCE I HAD MY HAIR DYED!!
so... yeah, i dyed my hair pink yay! i want it to be rose gold at first but it turns out like a real bright pink, but no regret tho lol i love it.
Well i also get some opinions from my anons on my ask.fm that saying that i look better in black hair etc. etc. Without ignoring you guys' opinions, but i dyed my hair pink not to impress you, not at all. I did it just because i want to.
I do things that make me happy, dyeing my hair makes me happy, eating makes me happy.
Like basically, I can never please everyone at the same time, there's always a person who doesn't like me. So, yeah.... :)
So, here's some pictures i took yesterday. idk why but the quality isn't so good...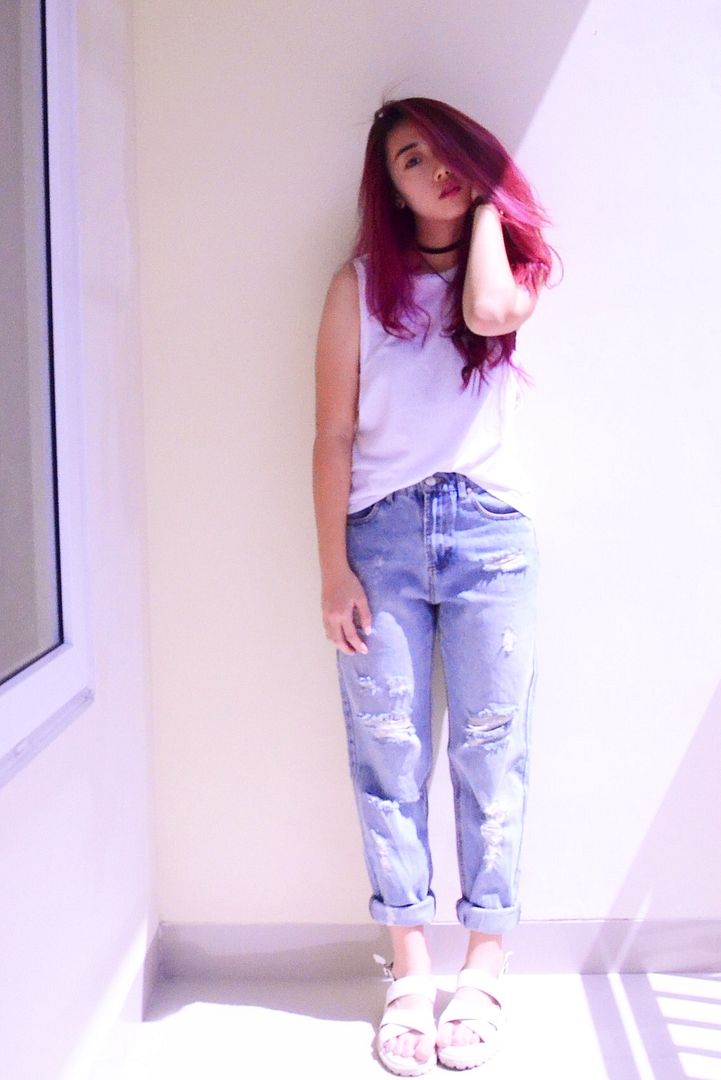 Sandals: Mov_id (instagram)
Velvet&Rose Quartz Choker: seventeenstuff (instagram)
(ok so.... so just so u guys know, i'm obsessed with forever 21 that most of my clothes are from forever 21. lol)
muchos love. love. love.
:3