Hi guys! YES. I know its been really long-long-long time since the last time I post something on my blog, HAHA. yep, school has been crazy like since I get into 12 graders life (or it's just me? idk lol)
Since the first semester of my 12 grade, i've been busy like really busy, assignments, tests and blahblah. And here i am now, fighting for the last year of school. :")
I mean, i feel like i just started my senior high school life and it's just months left till I leave school life. I pretty excited to leave actually, going to college and doing what i really love to do. But, sometimes its kinda sad, like leaving the people that have been together with me for 3 years, teachers, the atmosphere of the classroom, even the canteen's food.
Okay, so i just finished my second try out and it's like a perfect timing, that my friend invited me to go to IFW last Saturday to watch the show, Algarry by Albert Yanuar. The collection was so great great great i can't even, omg.
So this is what i wear last Saturday. By the way one another reason i didn't blog for like 101298293 months is because i gained weight like crazy and its really affect how my body looks in my outfit :") i just don't feel so confident about it so i avoid to take too much pictures lol but here's some shoots my friend, Regina took yesterday :)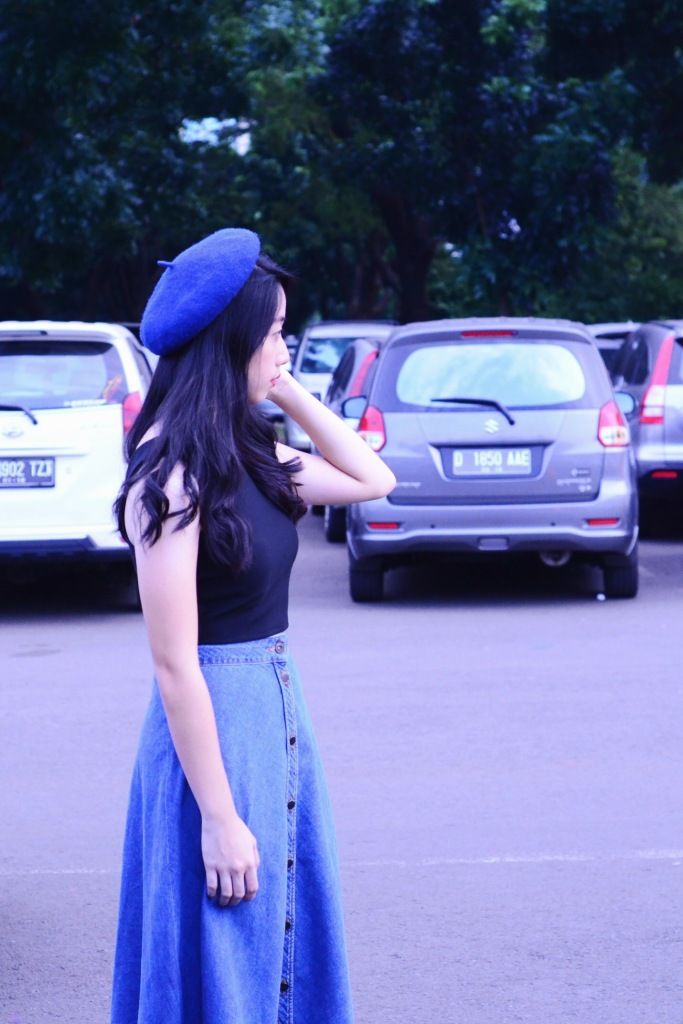 By the way, i kinda used to the make up thingy for the last several months, like doing my brows, eyes, and red lips. :3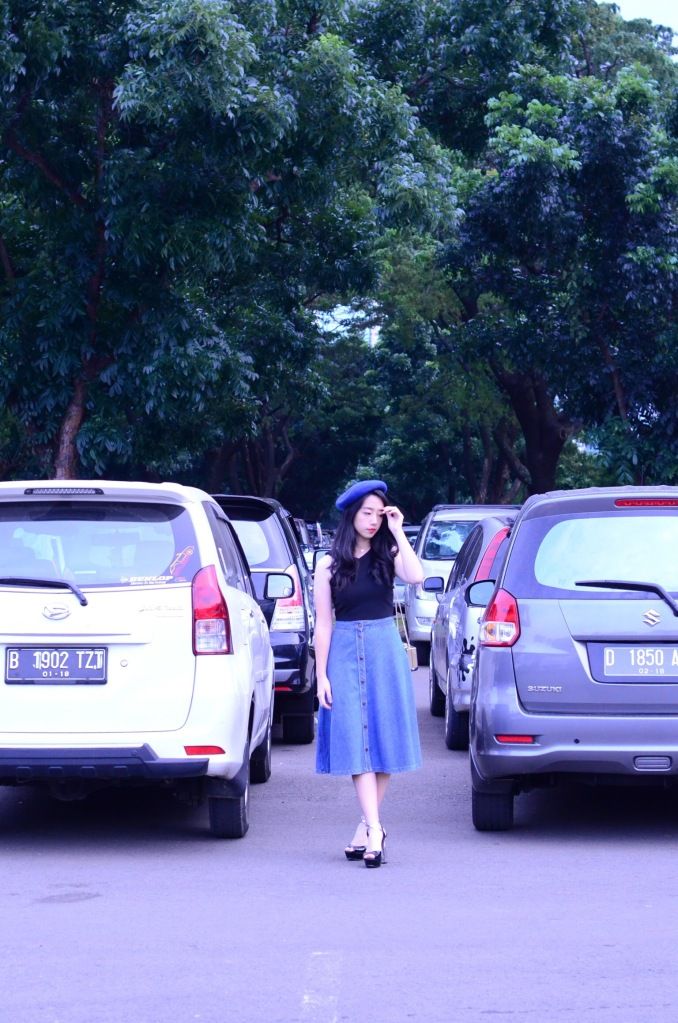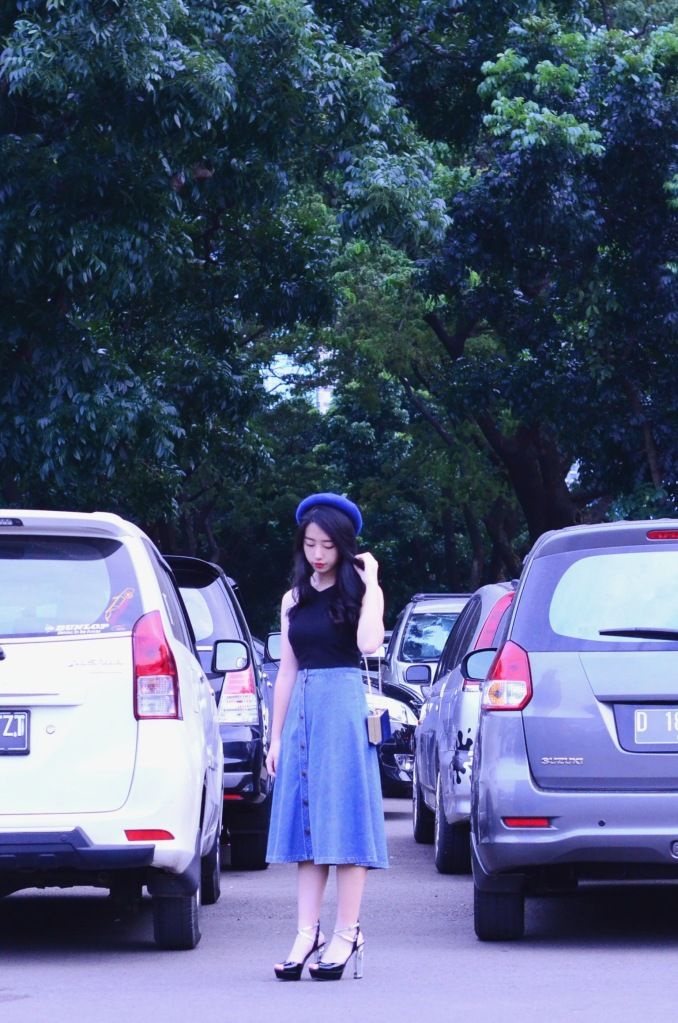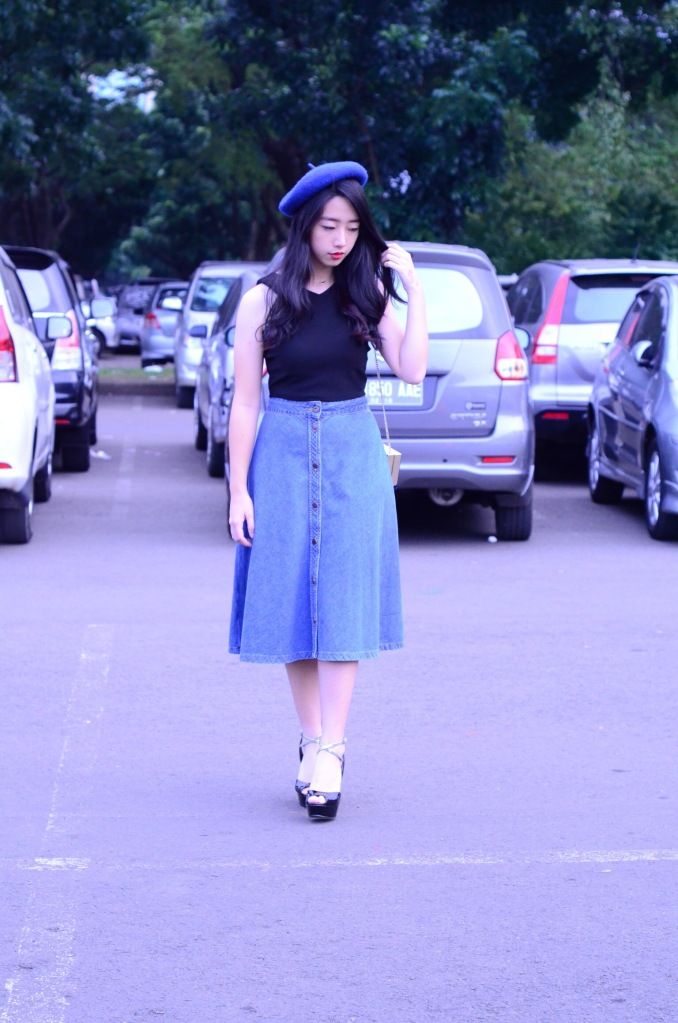 Top - highpopsstore on IG
Skirt - Bershka
Shoes - Guess
Clutch - Charles n Keith
Hat - H&M
Necklace - Forever 21
And if you were wondering about the background of my photos...... yes, it's really hard to find a place to take a picture since it's so crowded, so so so crowded.
The parking park is the only place that's not crowded by people but by cars, and its really hard for us to take a good picture because the cars just came every 1 shoot. ha.
and last but not least, i also took a picture with the mainstream wall! teehehe.
Have a nice day! :)
lovelove.