Hey, guys!
I think you already know about what i'm going to tell you in this post.
YES, ONE DIRECTION's ON THE ROAD AGAIN TOUR!
I can't believe it, time flies so fast. it feel like just yesterday they announced that they're going to Indonesia, and yea. I finally met them, like after 4 years fan-girling over them in front of the monitor, i mean i can't believe it! I saw them all in real life.
A little bit disappointed that i can't meet Zayn for the last time, i mean, Zayn is my bae from all of them but its okay. I mean, i do respect and support whatever his decision, and i'll still love him tho.
Ugh, sorry i talk too much about 1D and if you're not a directioner or if you're not interested about 1D at all you can skip this part and just move on to my outfit! :p
So, this is what i wear to One Direction's concert last Wednesday. To be honest, it was the first time i went to the concert and i was a little bit confuse about what i'm gonna wear since i know it's going to be super crowded, hot, and i know that i'll not only sitting there watching them, instead of i'll jumping dancing and screaming lol. (hi trust me, i'm not really that weird usually.)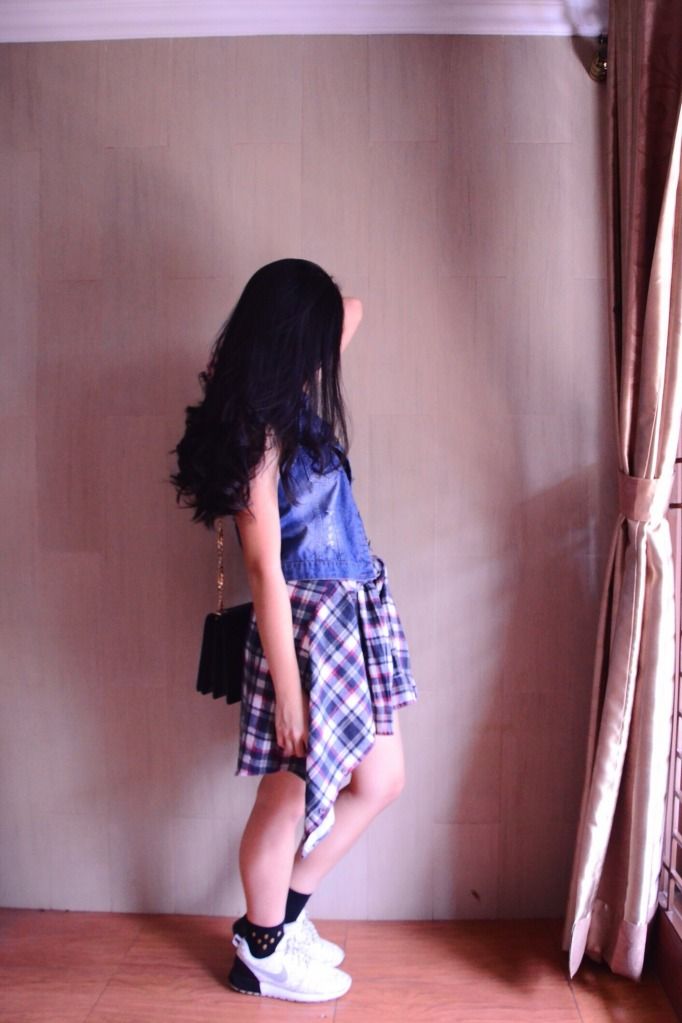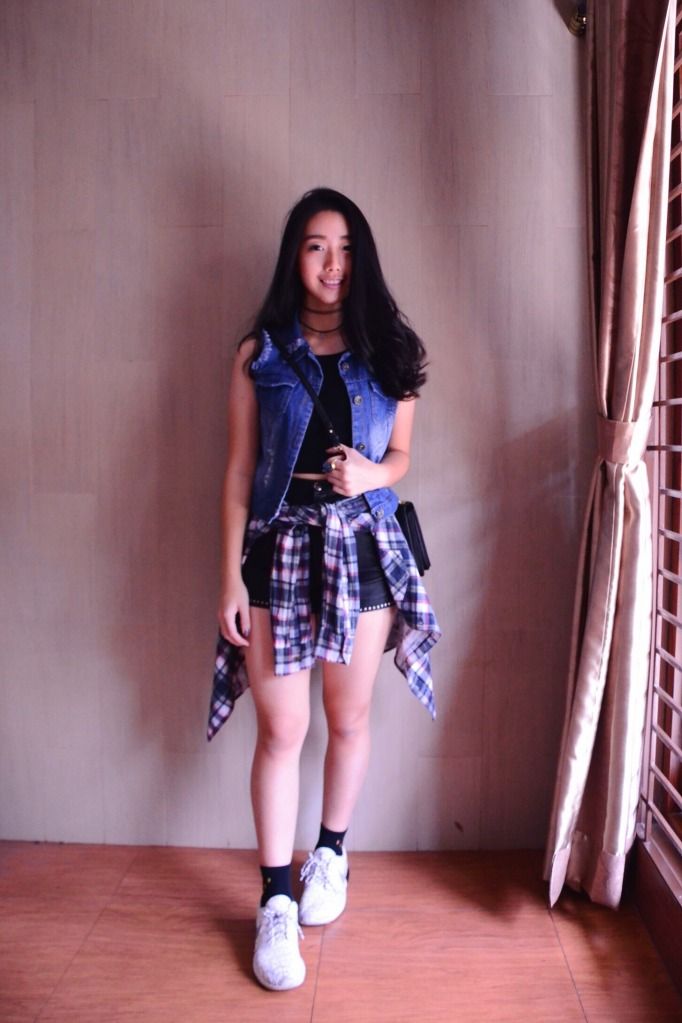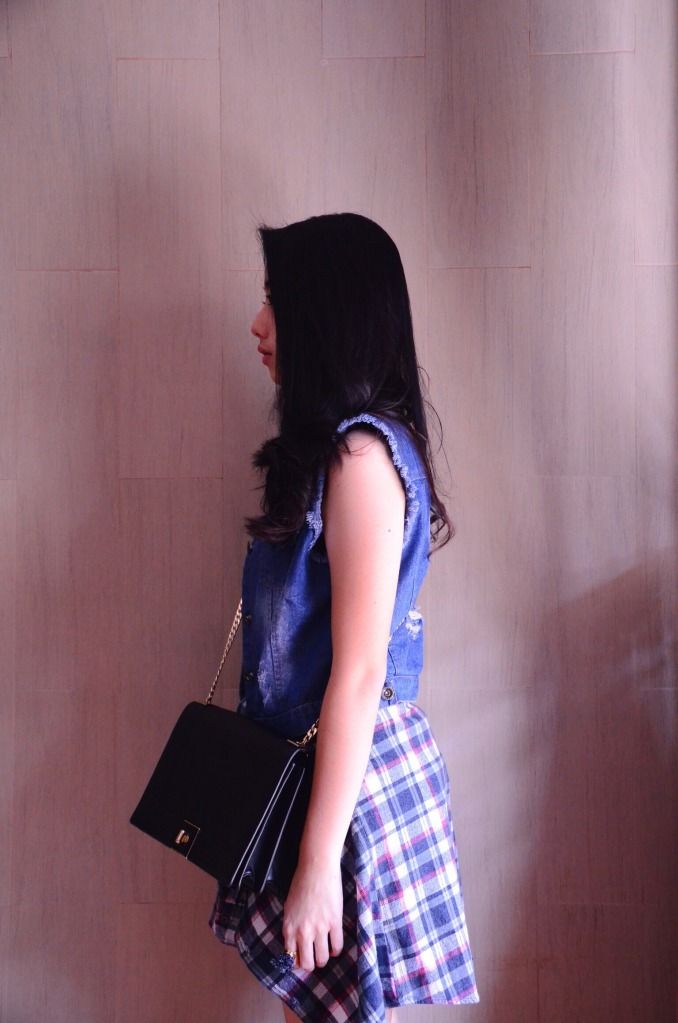 It's also the first time i do this layering stuff, and my outfit a little bit inspired by the 80s.
I mean, denim vest, high waisted leather shorts, plaid shirt around my waist and socks.
Just because the concert started at night, incase of the rain, cold and i don't want to bring anymore jacket, the plaid shirt really useful tho.
(I SWEAR IT'S RAINING SO I HAVE TO WALK IN THE RAIN AND THE PLAID SHIRT SAVED ME)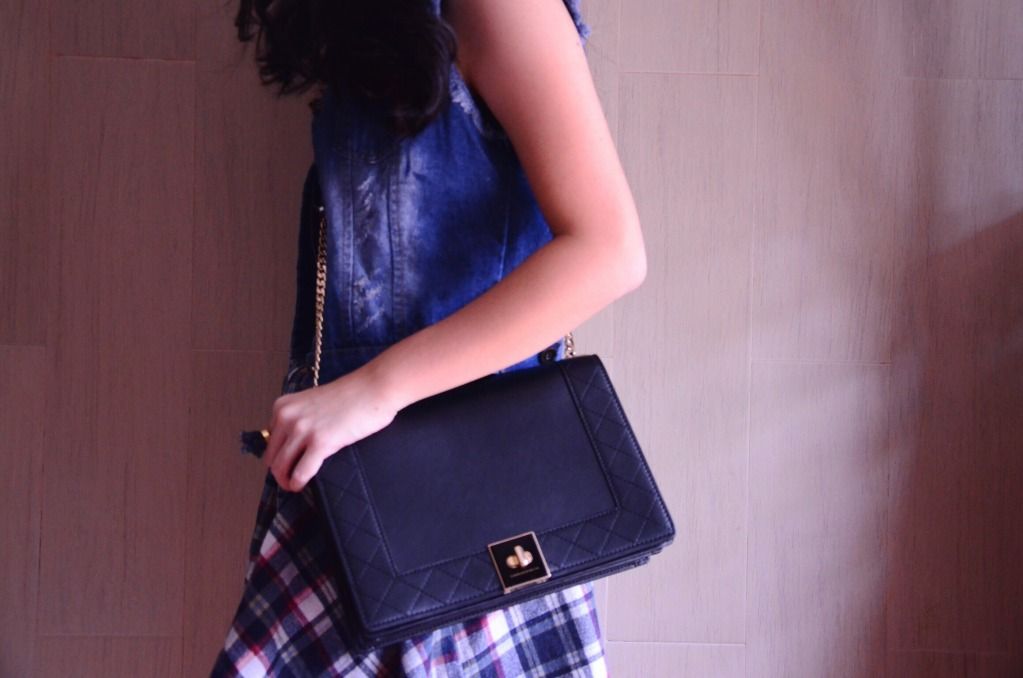 I chose to bring a bigger purse, because i know i'll need a bigger space to carry my thingy thing like tickets, pass sign, etc.
and last but not least, my sneakers. Sneakers really perfect for concert because it's really comfortable to wear, especially if you're a kind of energetic girl like me that can't stop moving during the concert.
and this is my fangirling companion, Eveline!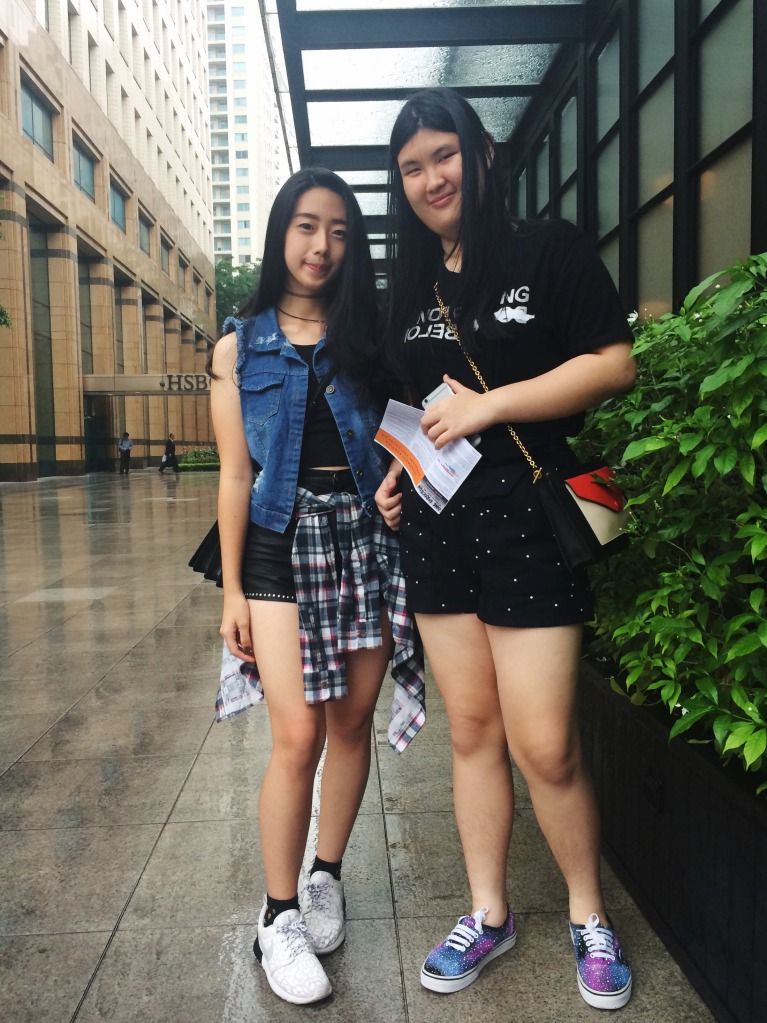 Details:
Top - Cotton On
Vest - Unbranded
Shorts - Zara
Shirt - New Look
Socks - Some China's brand lingerie store,
i bought it in Guang Zhou last year lol
Sneakers - Nike
Purse - Charles N Keith
Ring - Environmental Jewelry
Choker - Seventeenstuff on IG
By the way, it's only about 2 weeks to my National Exam, and i can't wait to finally finish my school. Yay!
How's your day? Hope you guys doing well. :)
Love, Kimberly.