Hey guys i know it's been a long time since my last blog post. I mean, ugh school stuffs are cray. Anyway, its holiday now. I can't tell how happy am I. Like seriously who doesn't love holiday? Staying up late watching world cup and those thingy things omg its just perfect!
Do you ever see a poster or anything from the 1920/30/40/50's era that promoting a lot of ways to be fat? Um, like I mean, nowadays, we all want to be skinny and calling it beautiful but back to 1920-1950's, all the girls hate being skinny, they hate thigh gap, skinny arms, collar bones. How perfect it is. In 21's we all kinda forced to be skinny, we want that gap between our thigh, that flat tummy, we all want to be called beautiful. Isn't it so pathetic? I mean if we just born in 1920-1950's, being skinny isn't a measurement to called beautiful, it's all just about being a normal sized girl. I talked too much, i know, like always. HAHA sorry those lines just suddenly pop out in my mind.
So i wear this outfit to go on a "date" with my brother, i mean oh who needs boyfriend when you have brother? #notapatheticsinglegirl lol the night before we go, i told my brother "PLEASE WEAR SOMETHING THAT MAKE YOU LOOKS OLDER PLEASE" idk but this outfit made me feel older" XD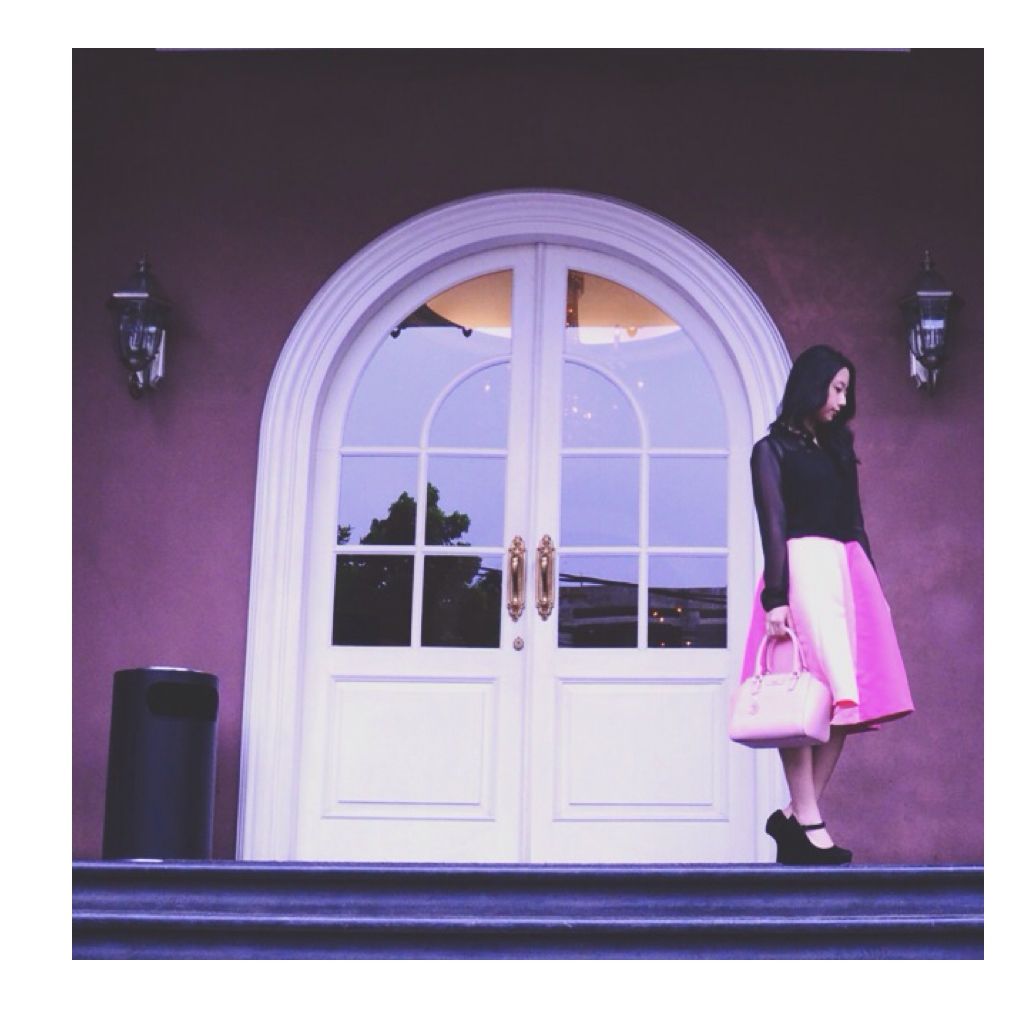 We went to a restaurant at Senopati, named Cacaoté. The place is kinda cute, a chocolatey designed building.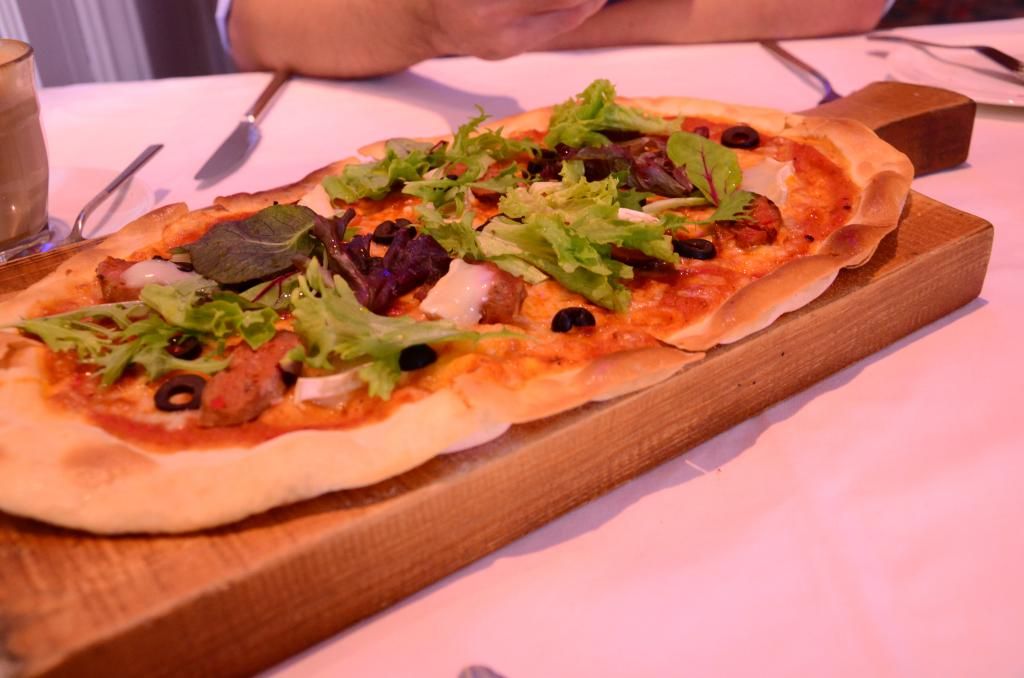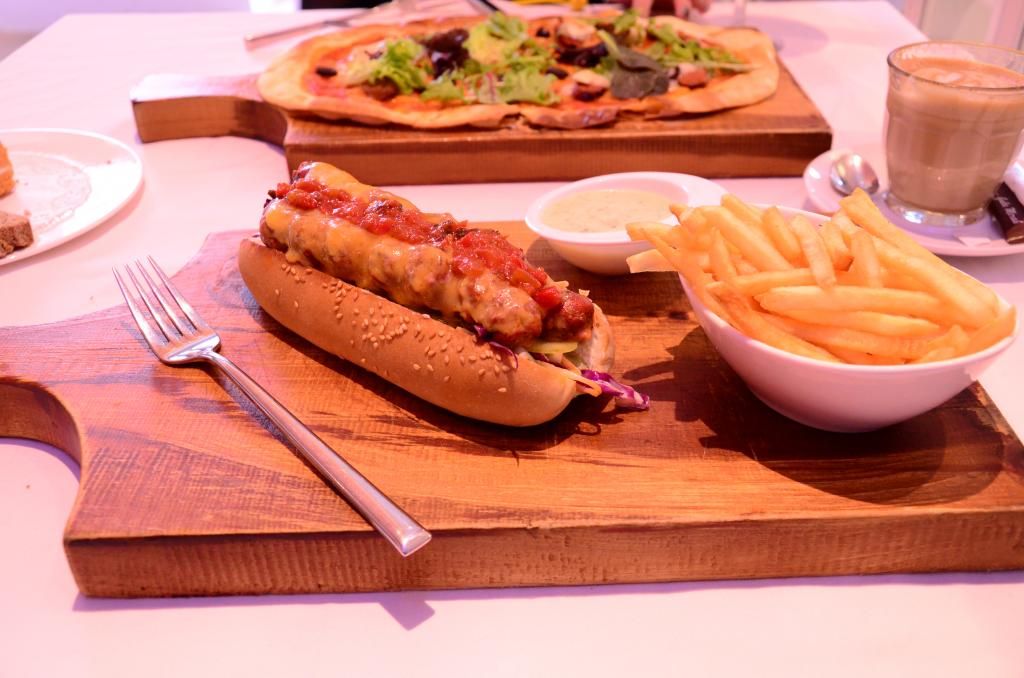 We ordered their pizza, i forgot the name but it's with goat cheese and olive. It's yummy but the olive smells a little too heavy but still i love it. Also a hot dog, it's also recommended. For the dessert, I get myself this salted caramel e clair and matcha macaroon. I always love anything with "salted caramel" and matcha on it.
(Oh hi that's my bro)
Well, i feel like i'm 20 years older than my age with this outfit. Midi skirt, sheer shirt ahh. But i love it. The midi skirt started to be popular in 1950ish. I mean like we all wear that mini skirt all the time and it's kinda cute to go back to 50ish, to wear something longer than usual.
Me, personally, feel a little bit weird wearing it because it's long, and when you walk in the crowd, it just feel like "oh excuse me my skirt is too big and you should make a space so i can walk through"
Shirt - Mom's wardrobe
Skirt - Sasha's House (MAJE)
Shoes - Juice String
Handbag - DKNY

So that's all about my outfit yesterday, have a nice summer holiday! :)