Hi guys!
Since you guys asked me so much about how i lost my weight and my fitness routine on ask.fm , so here it is :D
#1 Face Yourself
This is the first-est step you have to do, because...you know, i used to hate to weigh myself like srsly. Then, i realized that i have to face it sooooo that's what i did, my beginning weight is 55kg :"), body fat: 29.9, body age 21yo, physique ratings 5.
#2 Set Your Goal
It is important because 'Goal' is what keep you going. For me, having a lot role models worked well. Ex, saving a lot of Victoria's Secret Angels pictures and wondering if you could be one of them XD i know that's kinda silly but yeah, that what keeps me going. Another example is set a weight goal. My first goal is 50kgs, then 48kgs, then i want abs, thigh gap, i want to be beautiful hahaha :p
The beautiful Adriana Lima :)
#3 Follow A Lot Fitness/Gym Motivation IG
I checked my instagram like 24/7, so this worked well too! Most fitness/gym ig account posting a great quotes, transformation, and healthy food recipes.
Here's some of my fave fitspoooo account :)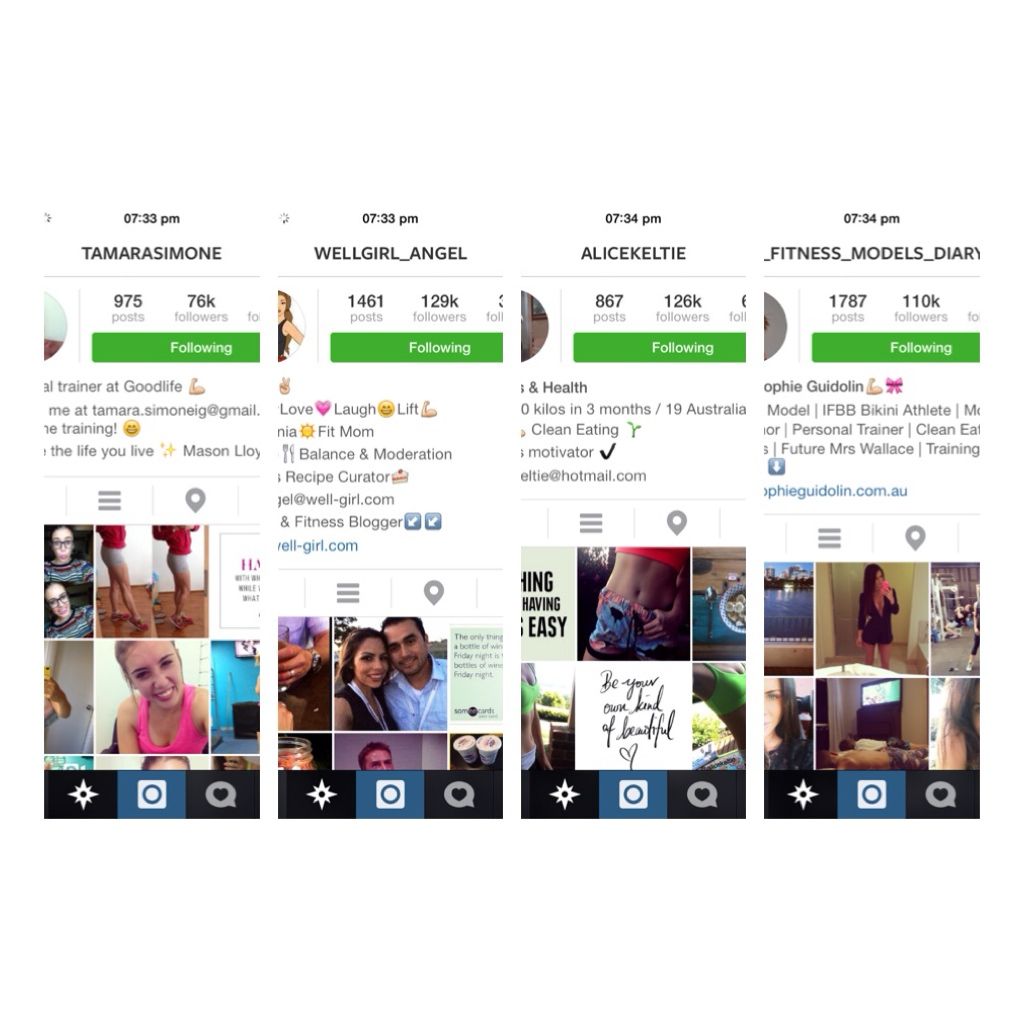 #4 Made Yourself Your Own Meals
I'm the kind of person that really love sweets and that kinda thingy things, and clean eating must be really hard for me. Hellooo but I did eat sweets, without feeling guilty and without ruining my diet.
For example, you can replace sugar with fruits, you can replace flour with oats, etc. They magically tastes the same, even better! And making your own meals is 100% better during your clean eating progress, you replaced all the fats you don't want in your body. Ex: replacing frying oil with olive oil?
Idk but I feel like cooking kinda makes me happy rite now :p

#5 Dress Up for Working Out
THIS IS MY FAVORITE PART. New fitness clothes, new shoes, andddd everything. Stay fashionable during workout keep you going really well, seeing myself in cute and fancy clothes during workout really brighten my mood.
#6 Gone Workout with Friends or Family
I actually got my own personal trainer at that time, but it's kinda the same like going to gym with friends or family. I never liked to anything alone, so having companion is the key :)
#7 Make a Playlist Full of your Fave Songs
I got a playlist I always listening to while working out. Fill your playlist with a catchy and loud songs, so it could keep you going while running, jumping and moving :)
#8 GIVE YOURSELF A LITTLE CELEBRATION EVERY WEEKEND
This is also my favorite part, I only did cleaneating on weekdays. So every weekend, i give my self a litte (sometime too much) celebration. Happy tummy! But remember, too much is never good.
#9 Chart Your Progress
The bigger transformation you see, the more motivated you will be. So make sure to weight yourself at least once a week, and take a transformation pictures :)
Sept'13-Jan'14
My current weight is 46kgs, body fat 15.3, body age 15yo and physique rating 8.
#10 Eat Right, Train Hard, Sleep Well.
THE LAST THINNNGGG. I believe that
abs are made in the kitchen, torn at the gym, and built on the bed.
So, live it like a lifestyle, not a diet. The true motivation is in you, keep going.
You're stronger than you think.
Good luck! :)