HEY GUYS I JUST CANT TELL HOW LATE IS THIS POST
I just got back from live in (kind of retreat or study tour stuffs) from Kopeng like a week ago and my school's stuffs just driving me crazy like you wont past a day without assignments or tests omg dead dead dead
But i finally get a chance to spend my time with my PC+wifi. Like the best thing ever ay
I took these pict a day right before i went to Kopeng. I was chosen by the gorg Pevita Pearce and Alika Islamadina as 1 of 5 top bloggers in #Localbloggerid competition, it was just unpredictable 'cause all the other blogger were more more more famous and better than mine i mean like srsly :O
The other top 5 blogger: Aiiness, Cathysie, Elxielvina, and Yukianas.(Yukianas won the competition btw!)
I'd like to thanks my mum and my bro and all the relatives for promoting my pict while i'm not around, i'm not allowed to bring any phone or electronic devices to Kopeng, so are all my friends :")
But I mean i love you guys so much, i can't even describe how much i love you, and when i get back to my house and checking my iPod, phone and whatevs, it just made my day. *omg i'm serious XD*
So almost all the accessories (earrings, necklace and bag) sponsored by HIPPEARCE, i just love all of them like the most gorgeous thingy thing. I was planned to took these pictures outdoor but then the weather is just hated me so much and rained so I did it in my house.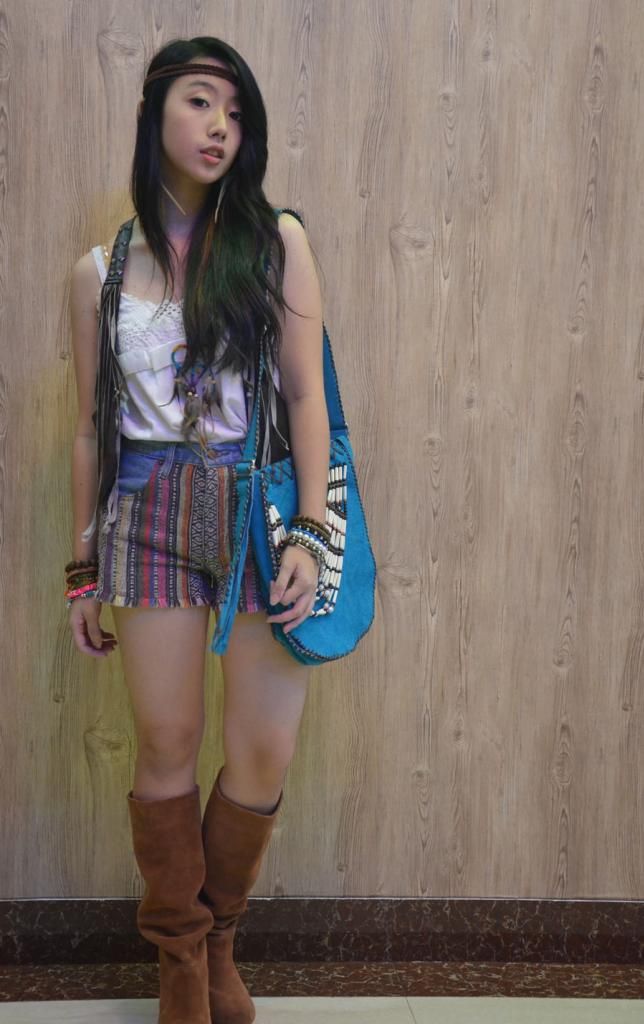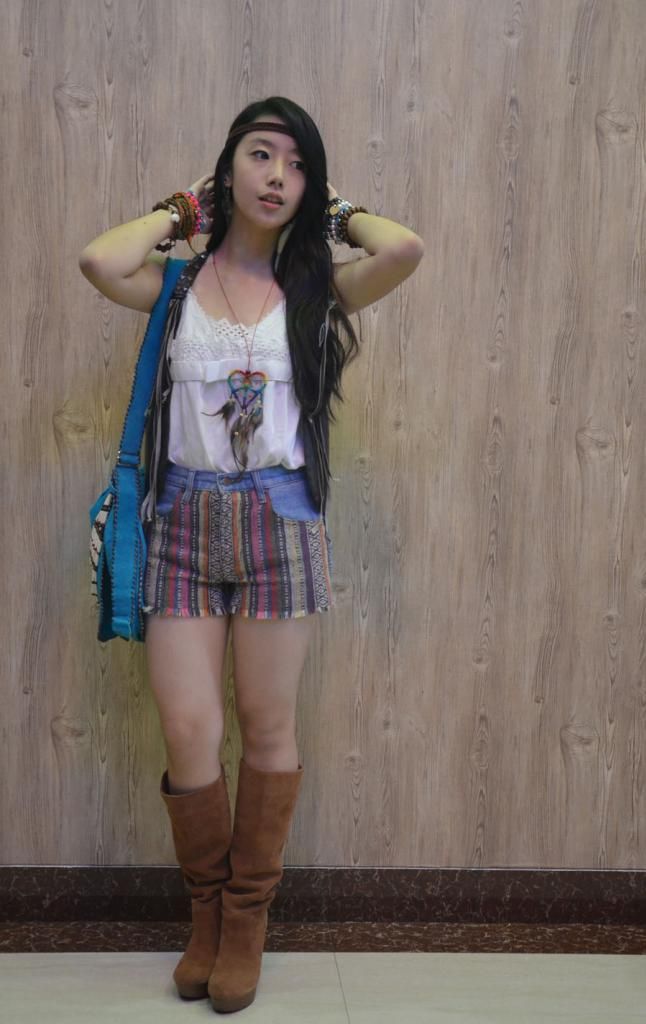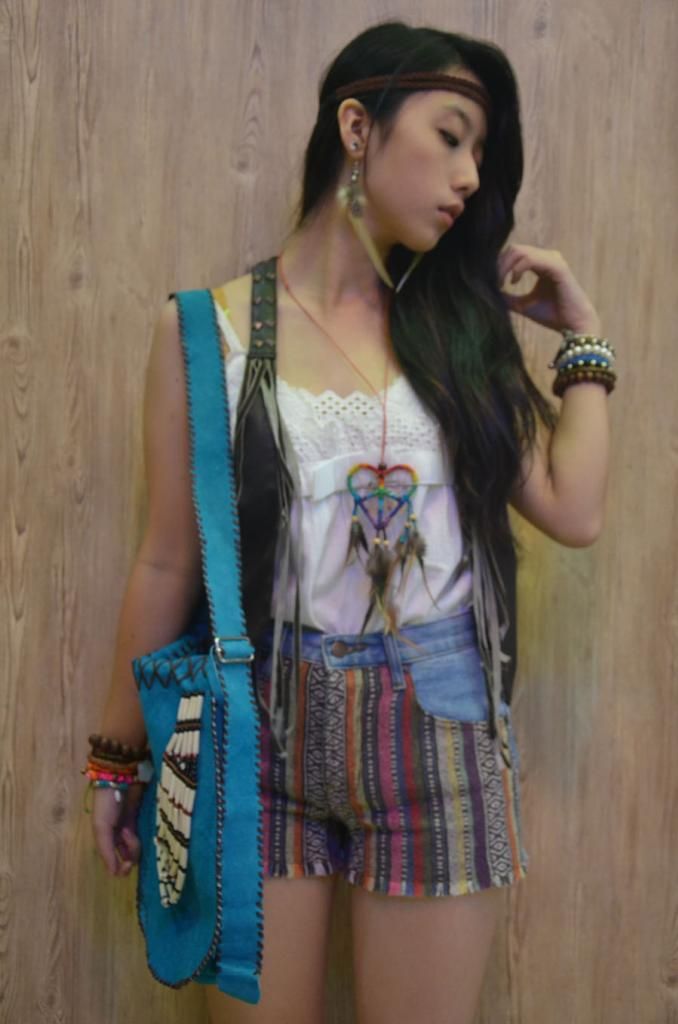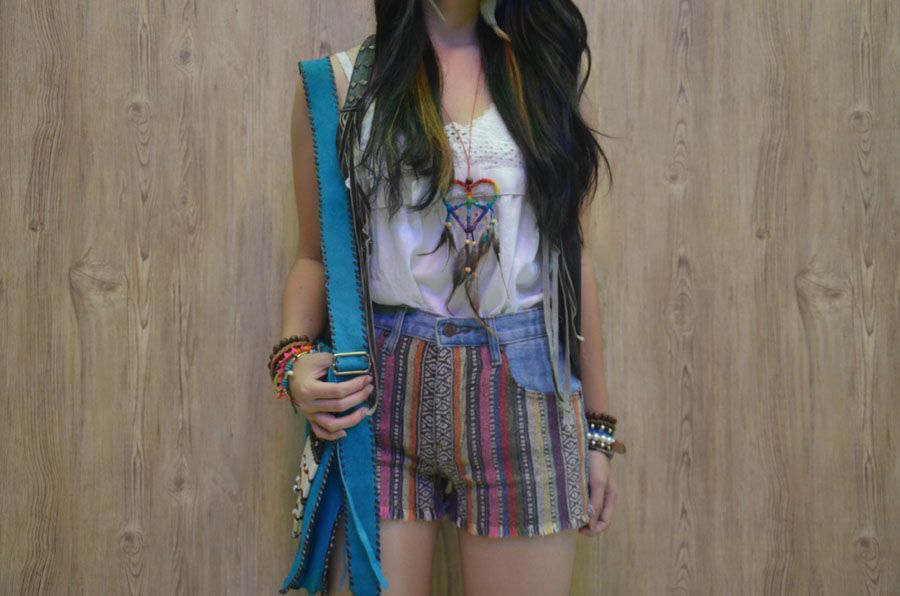 Top: Random shop
Shorts: Forever 21
Bracelets: Picked randomly from my wardrobe (TLTSN, new look, etc)
Boots: Stradivarius
This boho chic style is not really my style but i tried it anyway XD
It kinda makes me feel like Vanessa Hudgens (?) OMG AHHAHA
but like srsly i adore Vanessa so muchmuchmuch, like she's pretty, talented and she got an amazing style.
Well, but i don't think really rock this kind outfit but i just love it.♥
BTW, this is the picture i use for the competition, if you guys haven't seen it yet on @localbrandid instagram:D