I started my school like 5 days ago. I'm officially a social student now, and everything is (almost) perfect.
I love my new schedule, thats really great not to see any science subjects on my schedule. I'm gonna have some tests next week, but for sure i'll be ready. *early semester's spirit*
You know though I'm pretty loving my new schedule but i'll always excited for weekend. Its kinda hard to sleep and wake up earlier and when the weekend came i was like "i'll never gonna leave this bed."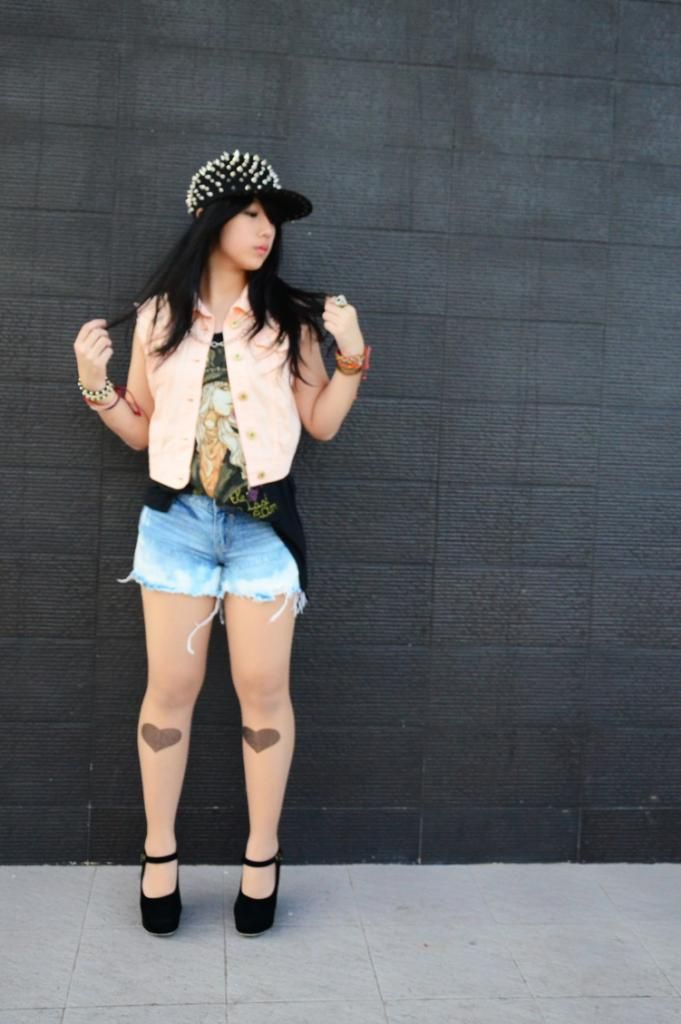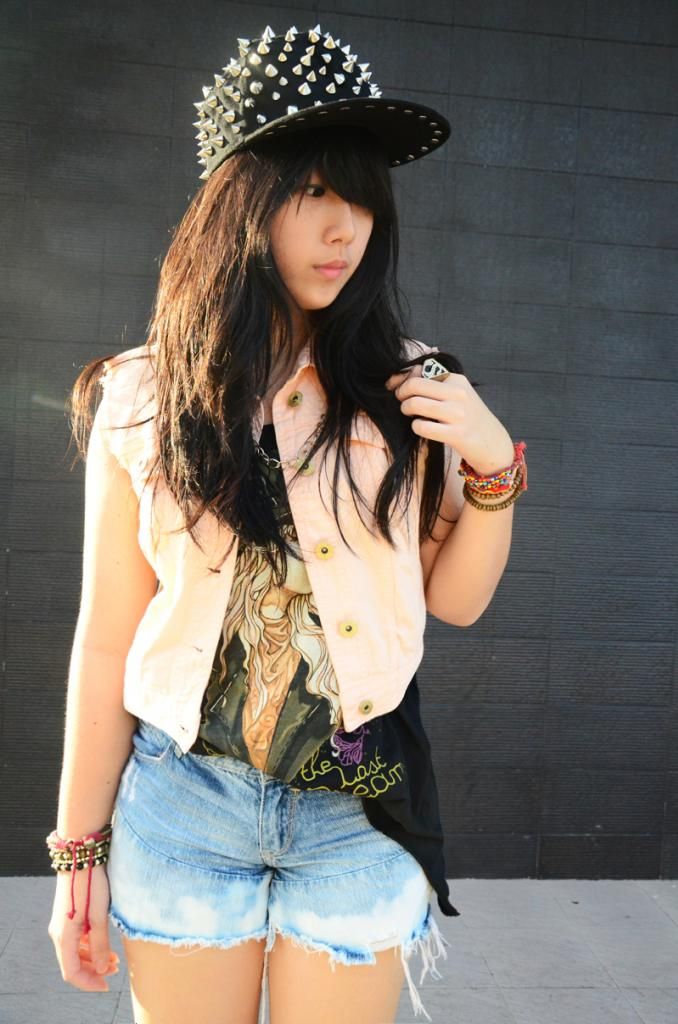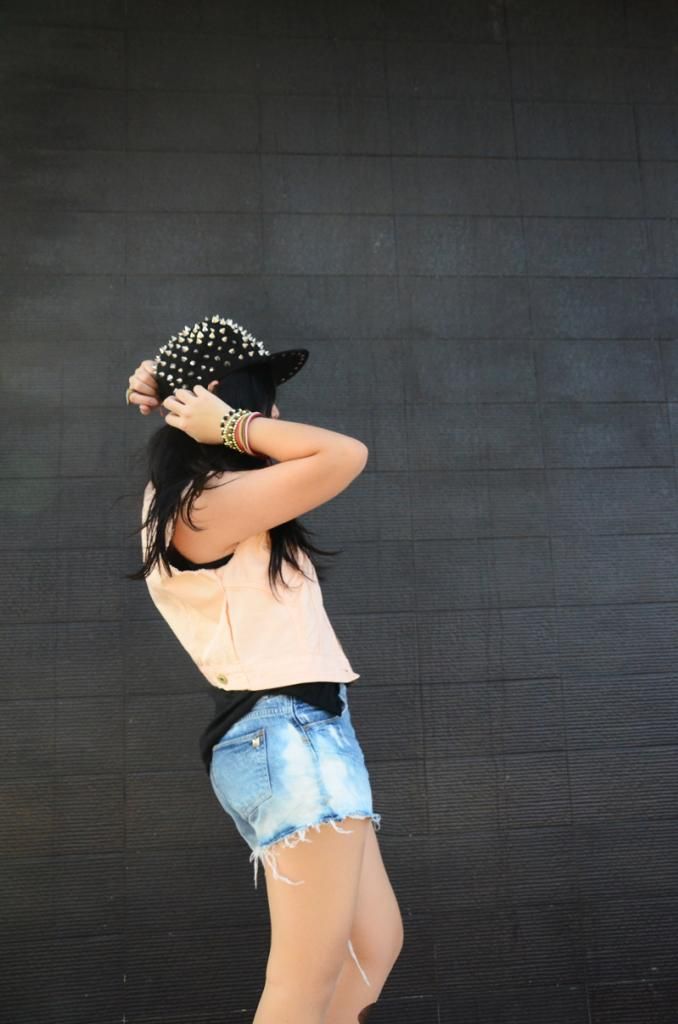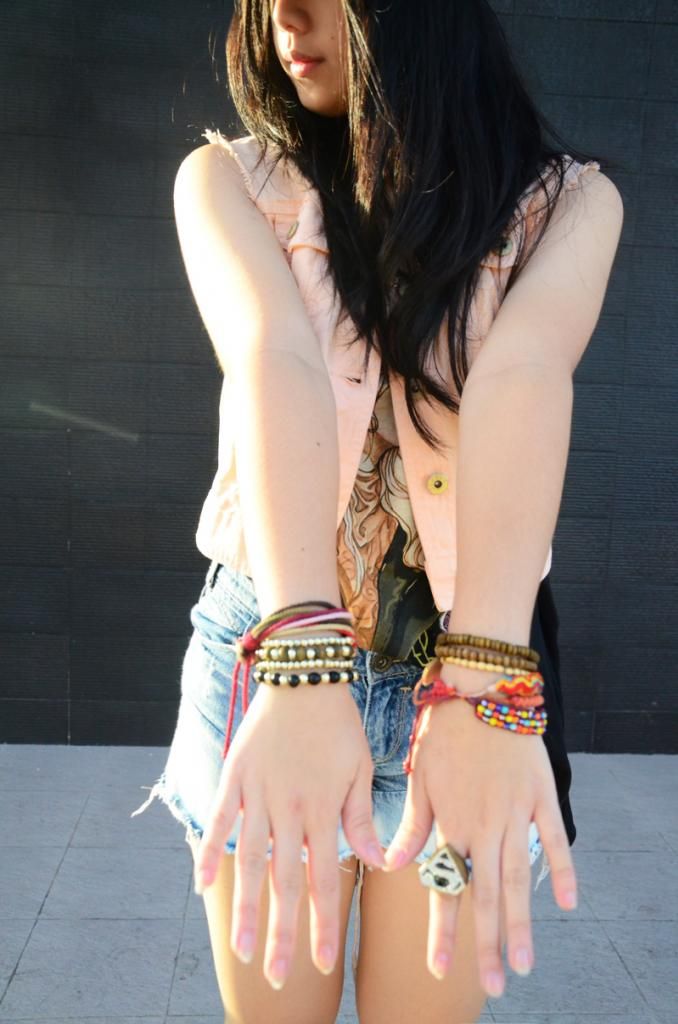 So i'm wearing a peach colored vest from New Look, unknown tank(i found it on my wardrobe idk where did i buy it :X ), bleached denim(DIY) i bought the original shorts from colorbox and a spikey hat a gift from
Rrobateen
♥
I look fat with a vest i think, and with that shorts too idk why i just feel like that everytime i take a look at my photos.
Hope you guys have a great days! xo