DANG! Thanks God, I've passed my national exam :):)
And....thanks for everyone that have came to our bazaar on 27-28apr♥
Okay, it was soooo tiring. We have to carry so much things and waiting until someone buy it, and its so hooot.
But i think its pretty good how me and my friends could being together selling our stuffs:-)
Although we didn't get so much money, but we got an experience that we will never forget. Really ahahha thanks fellas muah xx
By the way i'm selling my tuxedo heels and my Doc Martens Boots. Actually i love that boots, but it doesn't fit on my foot. For anyone who want this boots, you can contact me on facebook/twitter. Size 38 ;);)
I was wearing my own made batik shorts, and bow tie. That shorts actually was the shorts i didn't want anymore, and i'm going to throw it ahhaha :p and that was batik shirt that too small already so.....i start my experiment with it and... HAHA:$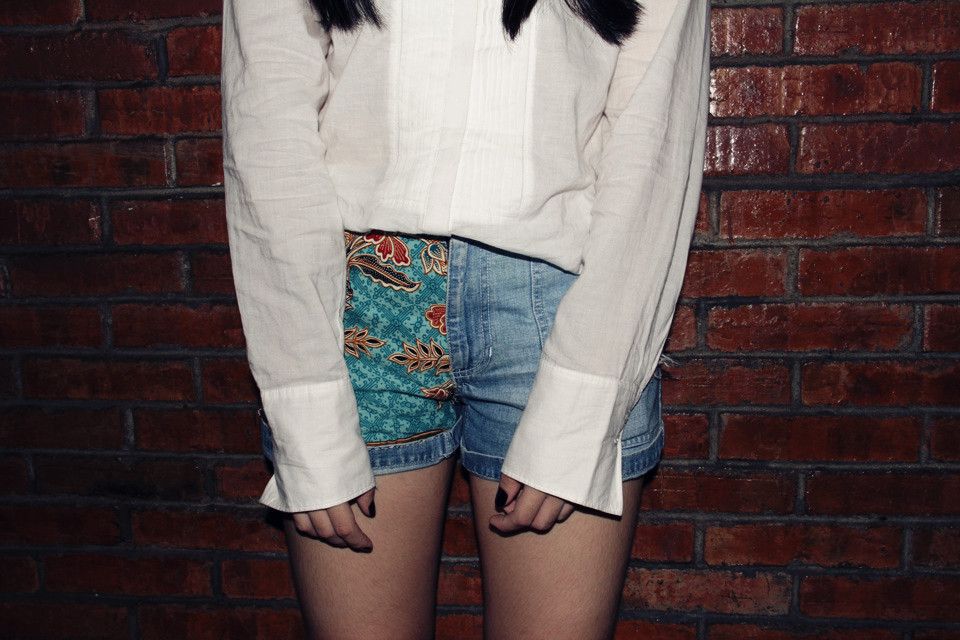 I regret to wear heels, its so hot and we have to stand up to get fresh air..... But, okay its hurt my legs ajkbdjalkbfrweo until finally i decided to wear my friend sandals :|
On my second day, i didn't take any photos. We are busy walking around searching something to buy:P
and....i got a pair of earring and a lovely top♥ *okay though i don't have much money* haha
At that time, Dian Kasih National School also held some match and congrats for the winner!;);) xxo
I just came back from the bazaar about at 3pm and i have to go again! *sigh* i'm going to go to my cousins wedding. Happy wedding Ko Ardi and Ci Okta:)
By the way, i've started my holiday:P i just have to come to school for once or twice again.
Gonna miss them all for sure haahhh
and have a nice day, readers! Much love xxxo