hey i just finished my holiday, actually last week :"(
first i want to congratulate all moslem that have past a month with a big patient and all good things.
" selamat idul fitri, mohon maaf lahir dan batin ;)"
okay now let me tell you about my holiday, hahay
i spent my holiday in a villa at kota bunga, puncak.
actually my holiday was started on 24th august, but i go there at 30 august.
my first day.... it's a little boring, and its so cold. luckily, the villa have a dispenser.
the second day, i go for photosession with my brother. then go swimming and \m/ okay i like it.
the water wasnt as cold as i think. it's warm.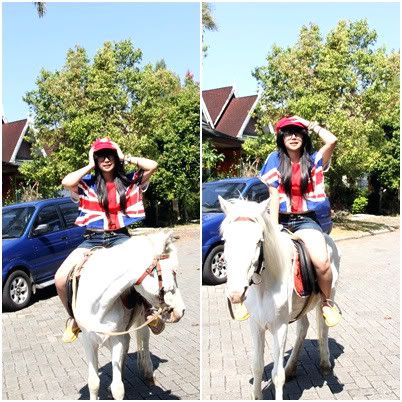 riding horse was horrifying